Grand Teton Skating Association is a program of SK8JH, Inc., a Wyoming non-profit 501(c) 3 corporation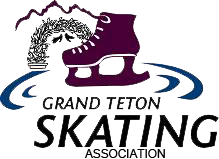 Grand Teton Skating Association's mission:
"Create and cultivate ice skating in Jackson Hole and surrounding areas."
Our board and trusted advisers are comprised of those who dedicate themselves as active community volunteers. We remain focused and passionate about delivering innovative skating opportunities within our community.
GTSA services the community by providing the community with ice rinks on the Town Square and Teton Village, the skating portion of Teton County School District's winter sports program, free learn to skate lessons to all ages, and free annual ice shows.
We make skating more accessible to more people.